Looking for a Yoga Retreat in Mexico? Check out these yoga retreats already coming to the hotel. Limited space available, please contact us or the hosts directly for more information! Your dream yoga retreat awaits at our little hotel of dreams …
February 17-24, 2018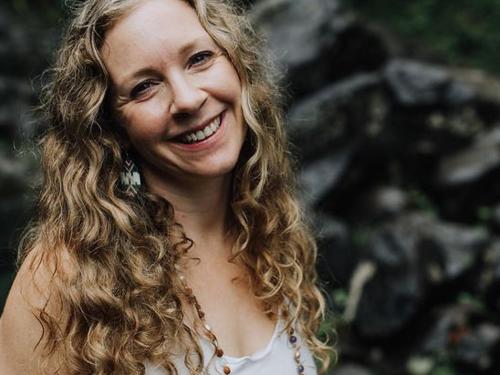 Retreat Yoga & Spirit with Carla Wainwright.
Beat the winter sadness with 7 nights of pure happiness, fun and adventure while you relax and rejuvenate with this yoga immersion in a beautiful beach setting on the Riviera Nayarit. This retreat is just what you have been looking for if you want to rejuvenate, rest, heal your body and calm your soul.
For more information,
click here
February 22-25, 2018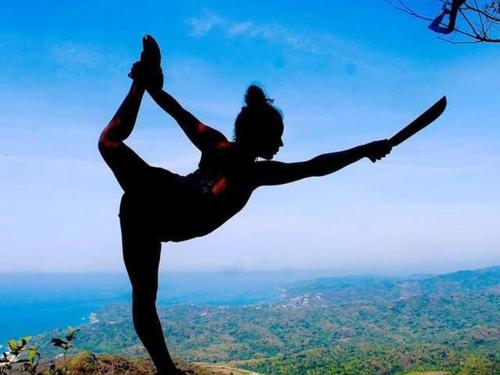 Journey into Balance with Jennifer Isaacson.
Classes for all levels • Take a class or immerse yourself in the whole series • Classes designed to support each participant.
Balance the body and mind with accessible Vinyasa & Yin yoga, pranayama (breathing techniques) and meditation.
For more information,
click here.
February 24 to March 02, 2018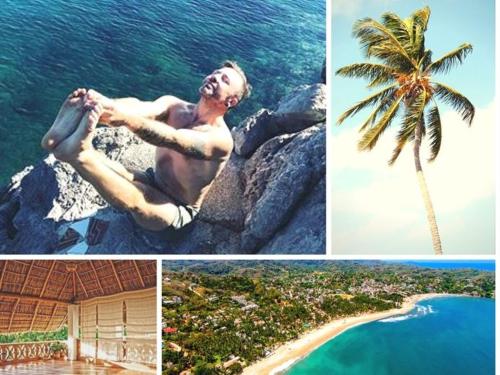 Ashtanga Mysore week with David Robson
Join David Robson and Jelena Vesic for a week of traditional Ashtanga practice and afternoon workshops in beautiful Sayulita, Mexico.
For more information click
here
March 8-11, 2018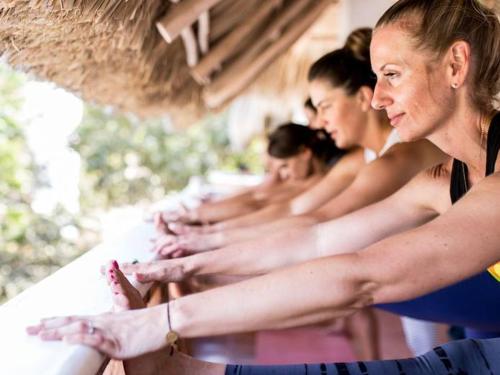 Spring Renewal Retreat in Sayulita Mexico. Join us for a weekend to unwind, de-stress, take care of our minds and bodies, find balance and of course have a lot of fun with your TDM Community! 2018 Retreat Includes:
? 3 nights hotel stay at Hotelito Los Suenos
? Daily TDM Classes, yoga & mediation under the outdoor palapa!
? Daily organic smoothies breakfast
? Two healthy meals per day (except one dinner)
? Plenty of time for fun in the sun, SUP, hiking, snorkeling, and relaxing! For more info contact carly@thedaileymethod.com
March 13-17, 2018
The Spring Renewal Retreat for Women.
Enhancing Health and Deepening Happiness.With Jill Dailey, founder ofThe Dailey Method, Susan Willrich of the Berkeley/Piedmont TDM Studios and Katina Griffin a Dailey Method teachers' trainer, will be joining us for year six.???Includes:
Greeting and pickup at the Puerto Vallarta airport on March 13th, 2018,
A welcome fiesta meet-and-greet, with cocktails and dinner
7 Dailey Method Sessions in 4 days with Jill, Susan and Katina
Shopping outing with Jill and gang to favorite places in Sayulita
Daily Meditations
The joys of Sayulita itself; one of Mexico's "Pueblo Magicos"
Daily women's curriculum focused on creating a Happy and Healthy year
Fresh tropical smoothies and authentic Mexican breakfasts each morning
Mexican cooking class and Tequila tasting
?Lots of free-time for the beach, shopping, hiking, surfing, resting…
A concluding fiesta dinner at one of our favorite local restaurants
Return transportation to the airport (PVR) on March 17th
For more information click
>here
March 17-24, 2018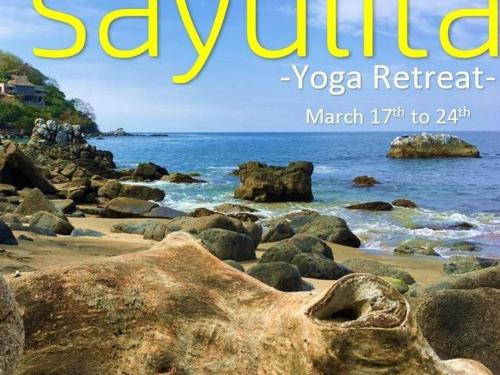 Sayulita yoga Retreat with Jess.
Wake up to the sounds of the ocean before restoring your mind and body with classes twice daily. During downtime, enjoy the local street food, sandy beaches, and tropical activities Sayulita has to offer.Led by John Jessum, assisted with Lynn Barton and Krista Klein.Click
>here
to sign up:
for more information, contact tiacollins@hotyogaexperience.com
April 15th-21st, 2018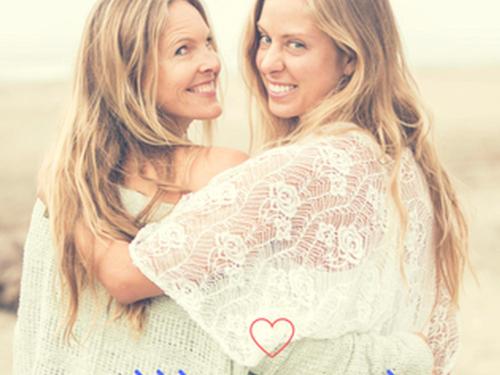 SoulShine Yoga Retreat with Katie and Anne-Lauren.
Can you imagine stepping away from day-to-day life routines and habits, and relaxing into a flow where you can feel the aliveness and truth of your Heart?We invite you to join us for an empowering week in Sayulita, Mexico. Soulshine Yoga Retreat is the perfect opportunity to realign, reconnect, and recommit to walking a path of authenticity and Self-love!For more info click
>here
May 06-12, 2018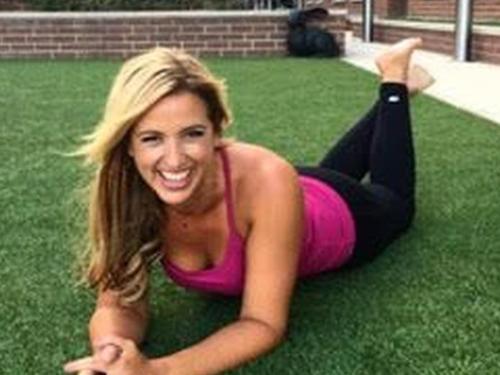 Unlock love.
6 nights / 7 days await you in magical town of Sayulita. Immerse yourself in this transformation vacation. Daily yoga classes, group training and hypnosis, incredible food, all in the most beautiful hippy-chic surf town you've ever been to.
• This retreat is for ALL - People and couples are welcome.
• Unlock the potential for more love in your life.
• Release old wounds and heal your inner child.
• Learn what holds you back in love and life.
• Create more positivity in your world.
• Releases stress and anxiety, and not only in this retreat, also at home!
For more information
click here
May 13-19, 2018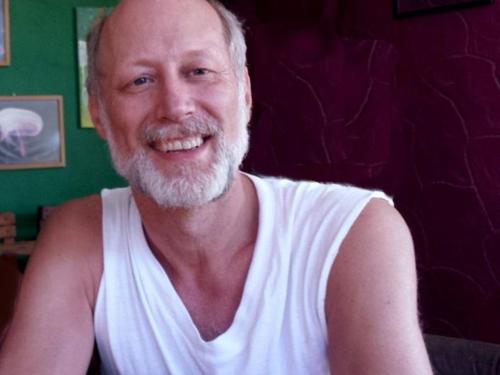 Anusara Yoga in Mexico with Will Doran. Learn the 5 principles for mastering your yoga practice and transform your life.
This retreat is oriented towards creating a welcoming community and is open to all levels and experience with yoga. You will learn to keep an open heart, a still mind and a steady being while moving through yoga sequences designed to teach you the Anusara Universal Principles of Alignment. Each class will give you new insights on how to live from a state of empowerment and an open heart.For more information click
>here
June 10-15, 2018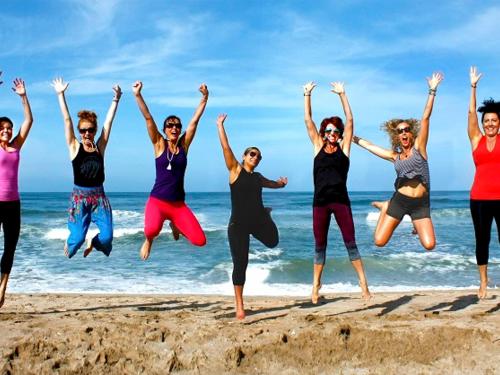 Yoga, Meditation, and Beach Retreat with Christie Pitko.
Escape the daily grind and retreat to a relaxing beach town. Experience daily all levels yoga and guided meditations with experienced San Francisco-based instructor, Christie Pitko. Morning practices will be vinyasa flow, while evening yoga will be therapeutic and restorative. During free times, take a dip in the ocean, explore the town by bike (free of charge), enjoy a massage, or relax at the pool. Mouthwatering vegetarian breakfast and dinner is served daily in an open air cafe. We are excited to offer a healthy group cooking class taught by the talented staff as part of this rejuvenating retreat. Leave this retreat feeling nourished, recharged and blissful.For more information click
>here